Tell us a bit about what you do...
What best describes your line of work for most of the time?
"I work indoors or in an office with little or no manual work."
Examples: administrative & clerical staff, accountants, auditors, architects, bankers, stockbrokers, lawyers, medical practitioners, pharmacists, indoor sales, merchants, teachers, housewives, hairdressers, bakers, actors/actress (non stunt acts), etc.
"I do light manual work and traveling."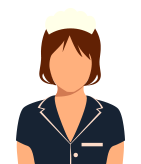 Examples: estate agents, nurses, photographers, outdoor sales, tourist guides, supermarket sales, dentists, tailors, veterinarians, waiters/waitresses, etc.
"I do manual labour, most of the time involving light machinery or tools and outdoor work."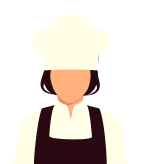 Examples: printing workers, laundry workers, textile workers, electro-plating workers, cleaning workers, kitchen workers, private car drivers, interior decorators, etc.
"I do heavy manual labour that involves the use of heavy machinery and outdoor work."
Examples: mechanists, light goods vehicle/tractor/truck drivers, delivery workers, professional divers (less than 40m), mining or aerial photography, stuntmen, kungfu instructors, fisherman, armed forces, aircrew, ship crew, aerial working, racing drivers, jockeys, construction site workers, etc.